The Unluckys and the lawsuit
May is a special month at SGI CANADA. We're telling the story of one family, the Unluckys, as they go through a series of unfortunate events at various stages in their lives. Each week, we've shown how insurance was able to help the family overcome the common problems that came their way.
This is the final chapter in our story. If you haven't already, we recommend reading Chapter 1, Chapter 2, and Chapter 3.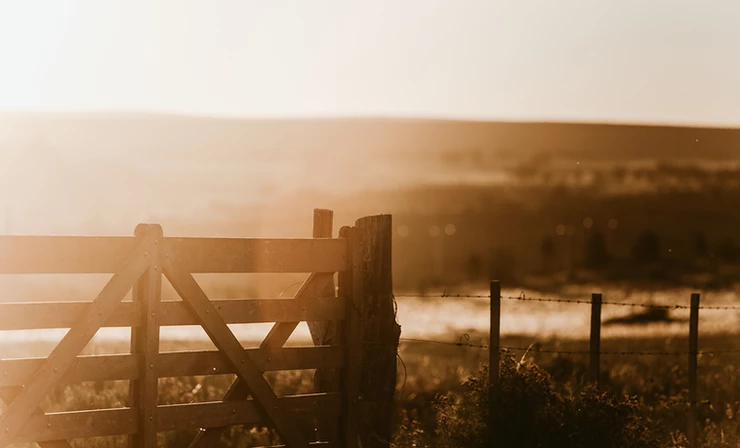 Chapter 4: The lawsuit
Clark and Ellen Unlucky live with their two kids in a small community in the prairies. A hardworking couple, they're trying to balance work, life and family while saving money for their future. They have good jobs, but like most people, every dollar counts.
A family farm
Even though Clark had always lived in a town, his family farmed for many generations. His father grew up on a family farm with his parents and older brother, moving into a nearby town to become a teacher and start a family. Clark had fond memories of helping his family with seeding, spraying and harvest activities. He loved riding horses in the summer and snowmobiling in the winter.
When his grandfather retired, the farm was transferred to Clark's uncle, who continued to live and work on the land. The uncle farmed until the age of 73 when he passed away suddenly.
The legacy
When he got the phone call, Clark was surprised to learn that he would be inheriting the property. His uncle didn't have any children and had wanted keep the farm in the family. Since Clark lived 2 hours away, he decided to keep ownership of the land and rent it out to farm. He then called his broker to find out more about farm insurance.
Talking to an expert
Clark's broker informed him that he was responsible for any accidents that happened on his property, even if he didn't cause them. The broker then recommended an Agro Pak insurance policy from SGI CANADA, noting that the policy came with Comprehensive Farmer's Liability Coverage, for personal and farming liability. Although the policy had a minimum liability limit of $1 million, the broker recommended increasing it to $3 million. He said the risk of having a farm accident was high and legal settlements were very expensive. Clark decided to take his advice.
The accident
A few months later, Clark was building a new fence on the property. He had started cleaning up the yard and selling of some of the valuable machinery. Clark was digging post holes when the buyer arrived to pick up the auger. Clark stopped working in order to meet the man and take him to the machine.
While walking through the yard, the buyer accidentally stepped into one of the new fence holes and broke his leg. He had to be rushed to the hospital by ambulance and was unable to work for months – right in the middle of seeding time on his own farm.
The lawsuit
Several months later, Clark was distraught to learn that the buyer was suing him for negligence. The buyer wanted compensation for his ambulance and physiotherapy bills, and lost income. Fortunately, Clark was able to use his liability coverage to take care of his legal fees and the settlement to the injured buyer. This coverage saved him from what could have been thousands of dollars in unexpected costs.
Support when you need it most
This concludes the story of the Unluckys. We hope you've enjoyed learning how insurance coverage can be a safety net for you and your family at every stage of your life.
SOURCE: SGI Canada ( https://www.sgicanada.ca/news?title=the-unluckys-and-the-lawsuit )